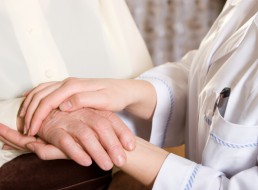 Posted on July 23, 2014 by admin in Caregiving, Disabilities, Home Care Advice, Senior Health

If you've looked into home health care at all, you have probably seen the phrase personal care floating around, but you might be wondering, "what is personal care anyway?" Actually, it's pretty much what it sounds like. Personal care is anything that helps the patient handle personal care tasks. This includes everyday activities that most […]

No Comments. Continue Reading...