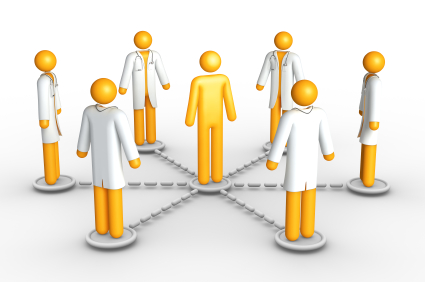 Our CarpeVITA Health Networks are what set CarpeVITA Home Care apart from other home care agencies. Each network of CarpeVITA Authorized Providers (including professionals, therapists, educators, coaches, and trainers) collaborate as a team to provide a comprehensive and personalized array of services for our patients.
A CarpeVITA Health Network is a patient-centered medical network that delivers better healthcare by connecting patients into a network of innovative partnerships and a portfolio of products and services that are focused on our CV4P™ approach (Prediction, Prevention, Personalization, and Participation).
CarpeVITA Health Networks help close the gaps in the traditional healthcare system with a new system, combining the treatment of disease or chronic health problems with the management of one's health. We help put individuals back in control of their own healthcare with a coordinated, integrated health and wellness team available, focused and ready to serve.
By providing our clients with not only Home Care services, but also Care Management services, Genomic testing, as well as additional services like chiropractic care, nutrition and fitness programs, arthritis management, diabetes management, weight management, massage therapy, acupuncture, Reiki, reflexology, wellness coaching and more, we ensure our clients are getting the most comprehensive treatment possible.