In-Home Care Helps Seniors Stay at Home Longer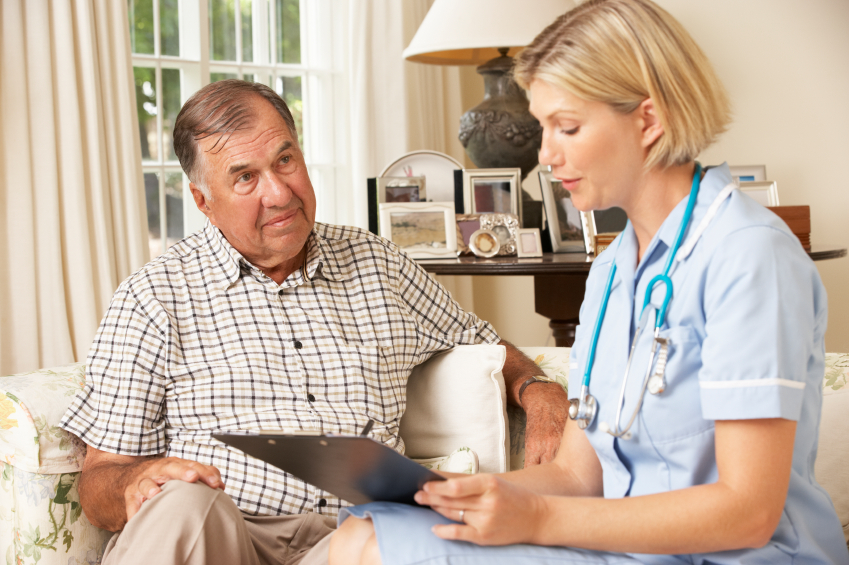 If you're responsible for an aging parent whose physical or mental faculties aren't what they used to be, you know it's time for a change. You may worry about Mom or Dad falling at home, becoming more reclusive, or trying to hide his or her infirmities. You might live out of town making it difficult for you to keep an eye on your loved one for signs of real medical need. The good news is that a long term care facility, such as an assisted living, co-op, or nursing home, is not your only option for a safer living situation. In a wide variety of circumstances, in-home care can take up the supervision slack and keep your parent safe and healthy.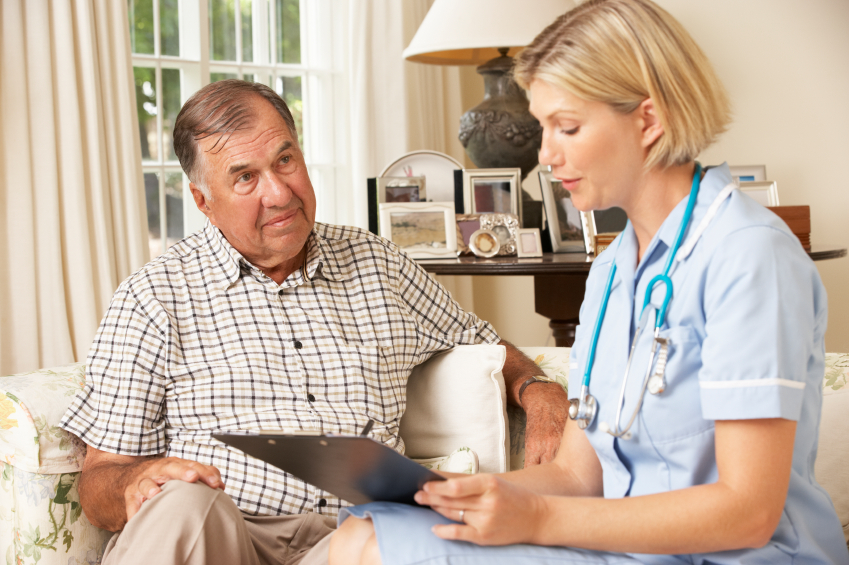 When finances are tight, in-home care is a terrific way to stave off the high monthly rents of residential nursing or assisted-living care. Home health care providers can be hired by the hour or on a more permanent basis, so you may request care exactly when your parent needs it. The fear and insecurity that go along with hospital or rehab stays can adversely affect compromised health. Temporary assistance after surgery or an illness is a positive step toward recovery that doesn't have to take your parent out of his or her home surroundings.
Even if your parents' health is "not that bad," or they insist they don't need anybody's help, the small services in-home care provides may prove to be more welcome than you both could have imagined. Freeing Mom or Dad from the trouble of making daily meals, trying to find clean laundry, or keeping up with personal care such as haircuts can be a great relief for both of you. If they're having difficulty in these areas but won't even consider moving to a care facility, it's time to look into in-home care.
What It Offers
You and your siblings may be pitching in to help, but there are still times when your loved one is alone. Or, you may live elsewhere and don't trust the reports you are getting from them or a less-than-responsible family member. Consistent in-home care stabilizes what otherwise might become an emotionally charged situation. A professional with an objective viewpoint can remove the doubt, guilt, blame, and questioning that interferes with healthy family dynamics.
A home health-care provider can come in once or twice a week to make sure your parent gets a good meal or two and has fresh sheets on their bed. A caregiver can quietly monitor medical conditions and make sure he takes his medicine on time. Little chores will get done without your having to beg or argue that your parent "take it easy," and without them feeling like a burden.
Who Is Right for It
If your parents refuses to discuss a long term care facility—and you can't picture them in one—in-home care may be the choice for you. A parent who is not social or who fears losing his friends in the neighborhood where he lives will want to stay at home. Home, however, can be a dangerous place for seniors, unless a diligent caregiver keeps hazards at bay.
Needed repairs, cleaning, and daily personal contact are all things that a home caregiver can watch out for or provide. Your parent may be well able to remain at home, as long as someone is there to manage the household. Even if a medical condition requires attention, staying at home is still possible with in-home health care.
Health Benefits
Preserving health and tracking medical needs can happen at home just as well as in a nursing facility. Certified nurses and visiting doctors are available through some home health agencies, and their care is likely to be more personalized than it would be at a busy nursing home. Having a consistent provider can increase Mom or Dad's sense of security and confidence.
A good frame of mind is the best medicine for the ills of aging. Just seeing a pleasant face and having a chat can make someone's day. When you can't be there, a trusted caregiver will be someone your parent will come to anticipate and appreciate. Knowing that a visitor will be arriving gives seniors a reason to keep up their daily routines and stay engaged in life.
Risks of Not Getting Care
The danger of slipping into isolation can mean mental and physical decline for your parent. If Mom or Dad shuns your efforts to arrange outings, new activities or even conversation, they probably won't accept them in a residential-care setting either. Being left alone at home, though, is no solution to the problem.
Nonthreatening visits from a caregiver will offer new ways for your parent to connect with others, even if it's just one person at a time. Gradually, a senior may branch out and let them be accompanied to the doctor's office, grocery store, or community center. Breaking old, contentious habits can improve your relationship with them too. When you no longer argue about social situations, a quality relationship can resurface.
If your parent's physical health is less robust than their state of mind, however, in-home care is even more important. As we age, our balance and reflex abilities diminish, increasing the risk of falls and accidental injury. Tripping over an electrical cord or falling in the bathtub could result in a life-threatening head injury or bone fracture.
Falls are a common cause of major health decline in seniors, with broken hips and collarbones being the most common start of a medical crisis that may end in death. Your parent's arguments against getting help are irrelevant in the face of this reality. Don't give up. Help them stay at home longer, and healthier, with in-home care.