Enjoy life with your loved ones, leave the care to us!
That's not just a tagline; it's what you can expect when you hire CarpeVITA to care for your loved one. We provide you with a new experience in healthcare, one that is personalized, streamlined, convenient and effective.
Personalized
As a CarpeVITA Health company, we are uniquely positioned to provide our clients with a full continuum of care that goes beyond the normal home care agency. We'll create a personalized care plan for your loved one that might include services like acupuncture, physical therapy, optometry, podiatry, massage, and nutrition in addition to our main services, which include home care and care management.
Streamlined
Home care and care management services, as well as any additional services your loved one requires, are provided in bundles to save you not only money, but also the time and aggravation of having to find each of these service providers on your own.
Convenient
A care coordinator is assigned to you so that you have one point of contact for all of your loved one's care needs 24/7/365. The care coordinator will coordinate your loved one's care services, manage compliance and bring providers to your loved one so that you can avoid the headaches and confusion you would otherwise take on.
Effective
With this comprehensive approach to healthcare, your loved one will receive the best care possible. Instead of simply taking care of people, our focus is always on getting people healthier. Our CV4P™ approach empowers seniors to improve, not just maintain, their health and wellbeing, as they work together with their caregiver and care coordinator to Predict, Prevent, Personalize and Participate in their health.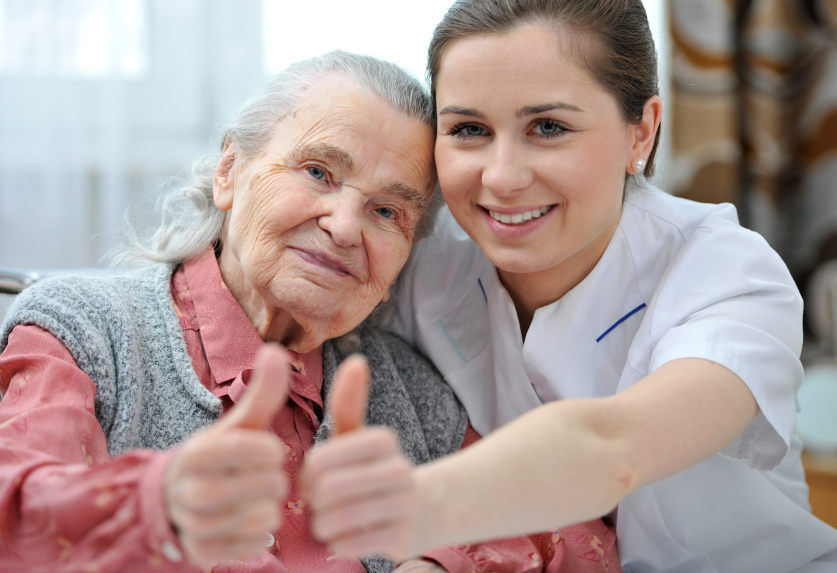 Our company was built out of the need to find quality care for our own loved ones. We know how hard it is to be the caregiver for a loved one, no matter how much you may want to be. We've been there, feeling stressed and strained when we should have been spending quality time with our loved ones instead. You can rest assured knowing that we understand the predicament you're in, and you can have the peace of mind to know that we will treat your loved ones with the same respect and compassion we would our own family.
Our personalized care plans are customized to the client's individual needs, lifestyle and personal situation, so that you, your loved ones and your family can make home health care into what you need it to be. Whether you need transitional care, respite care, fragile childcare, companion care, personal care or more, we have you covered.
With our personalized care plans, expert caregivers, and our passion for what we do, you can take a breath and know that you are no longer alone. We are here to help make this trying time more pleasant in every way that we possibly can.