Technology for the Aging Population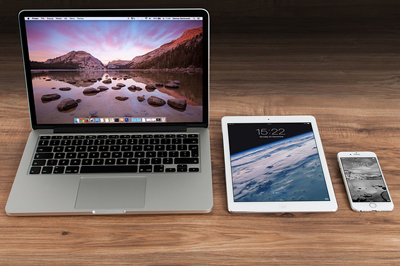 An accelerating aging population combined with their need and preference to age-at-home have created a tremendous opportunity for investors and tech entrepreneurs: technology for the aging population. When used in conjunction with family or professional caregivers, mobile technology enables seniors to remain at home with minimized risk, and is quickly changing the paradigm of what aging looks like.
While a portion of the current senior population may have challenges with technology, statistics from the Pew Research Center find that 58 percent of those over 65 use the Internet, which is up from 15 percent in 2000. Up to age 75, technology is used primarily to stay connected with family and friends. Between 75 and 85, the technology used and needed is more assistive in nature, monitoring medication management, locating a lost Alzheimer's patient, and sensing and alerting when someone has fallen. Hand held computers and telephones are portable and lightweight and often have larger screens and buttons that make viewing images, reading documents and inputting data possible for the senior user. Touch screens and digital pens are convenient for note taking. Wearable devices monitor and track vital statistics and provide the senior the opportunity to call for help if needed.
Technology for the Aging Population
Some of the technological tools currently available that can enhance an older adult's lifestyle and contribute to the age-at-home situation include:
Smartphones: Seniors can use apps that track their blood pressure, deliver medication reminders, and play brain-enhancing games.
Tablets & E-readers: Since these have bigger screens than phones, they are a welcome option as opposed to laptops for the senior audience.
GPS: This device increases the confidence of seniors who have destinations outside their typical routine.
Skype: For seniors with families who do not live close by, this technology increases their sense of "real-time" connection.
Fitness Trackers: These devices make it easy to monitor activity levels and sleep.
Medication Monitors: Medication errors are the #1 cause of hospitalizations in people over 75. These devices alert users when it's time to take their medicine, repeat the alert when the medication isn't taken within a certain timeframe, and call a caregiver if more time passes.
The increasing acceptability and use of technology by an aging population and their care teams will continue to facilitate the ability to remain at home during years that have traditionally included nursing homes or families "making room for mom." Dollars will be saved and family burdens will be eased as a result.
Sources:
http://www.homecaremag.com/aging-place/march-2016/homecare-technology-race
http://www.homecaredaily.com/2016/04/05/transforming-power-mobile-technology-home-care-industry/
http://www.aplaceformom.com/blog/04-23-2013has-high-tech-senior-living-changed-aging/
http://money.usnews.com/money/retirement/articles/2015/11/16/10-essential-tech-tools-for-older-adults