How to Afford Care for Two Parents at Once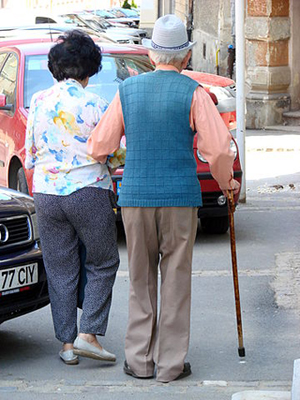 Caring for one aging parent is difficult enough, and it's multiplied considerably when both parents need caring for. It doesn't matter if you are the caregiver or if you hire a caregiver and just handle the details of your loved ones' healthcare, the emotional and physical strain is drastic. To top that off, the financial burden is undeniable, and many people don't know how to afford care for two parents at once.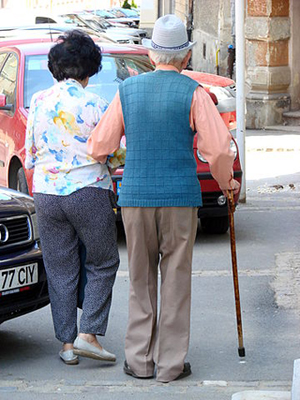 According to the 2015 C.A.R.E. (Costs, Accountabilities, Realities, Expectations) Study published by Northwestern Mutual, "Americans feel that taking care of two adults between the ages of 85 and 90 would be more difficult than managing two children, ages 3 and 5." And to top that off, many Americans acting as caregivers to their parents are also caring for children at the same time (that's where the term "sandwich generation" comes from).
This study also determined that an estimate of 26% of a person's monthly budget goes to caring for ONE aging parent, so it is obvious that the financial implications of caring for two parents is quite a burden.
Paying for the care of two parents at once probably won't ever be easy, but there are some solutions that can help ease the burden. Here are our top five affordability options:
Long Term Care Insurance
Long term care insurance covers many of the expenses that are not covered by Medicare should you become incapacitated, such as home care and nursing home expenses. While this coverage can be expensive and it doesn't cover all of the expenses you will incur, it can certainly make a big financial difference.
Reverse Mortgages
A reverse mortgage can be a good solution for some families. It allows homeowners over 61 years of age to borrow against their home equity to receive either monthly checks or a lump sum. The downside is that the bank will eventually own the home.
Home Care
Choosing home care services over nursing homes or other assisted living facilities can release some of the financial burden for families of aging parents who maintain enough independence to stay at home. While an assisted living facility can cost over $40,000 per year and a private room in a nursing home can cost over $90,000 per year, home care services can often cost a lot less, especially for those who don't need round the clock care.
Life Insurance
In-force life insurance policies can be converted into pre-funded financial accounts from which monthly benefit stipends are disbursed. Contact your life insurance company to learn more.
Veterans Assistance
Qualified veterans can receive home care funding from the Veterans Administration's Aid and Attendance Benefit. Services that are available for reimbursement include Activities of Daily Living (ADLs) such as bathing, dressing, cooking, taking medications correctly and other services that help Veterans and their spouses or surviving spouses of Veterans to better enjoy their senior years. Services to assist with dementia or Alzheimer's disease are also included.
For additional tips about affording care for loved ones, click here.
Sources:
http://www.reuters.com/article/2015/11/23/us-eldercare-parents-tips-idUSKBN0TC1ZA20151123#8vqG2TtxG0FY026G.97
https://www.northwesternmutual.com/about-us/studies/care-study-2015