How to Apply for Veterans Home Care Benefits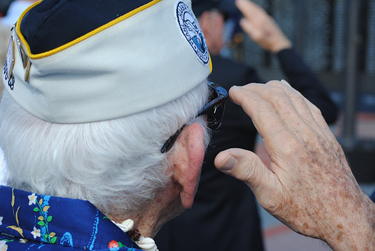 Don't lose out on money that could be available to you by leaving your veterans benefits on the table. According to a New York Times article, hardly anyone who could benefit from the VA program knows they are eligible for it. This article explains what veterans home care benefits are, veterans benefits tips you may not know, and how to apply for veterans home care benefits so that you can receive what you are owed at the time when you need it most.
What Are Veterans Home Care Benefits & Who is Eligible?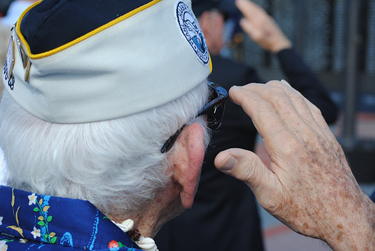 The Veterans Affairs (VA) program provides home care assistance for veterans and their surviving spouses through the "Aid & Attendance and Housebound Improved Pension" so that they can receive assistance with activities of daily living. The benefit is paid in addition to a veteran's basic pension. The maximum benefit is currently $2120/month for a veteran with spouse/dependent and $1788/month for a single veteran, so the assistance is certainly significant.
Eligible veterans must have had an honorable discharge and must have served at least 90 days on active duty with at least one day of service being during a period of war. Surviving spouses of people who meet these qualifications are also eligible. The assistance program pays for personal care services. Limitations on eligibility include the following: the disabilities being treated cannot be service related if you are already receiving service related compensation, financial need must be established, and there are financial limitations as well.
Veterans Benefits Tips You Might Not Know:
Anyone Over 65 Could Be Eligible – You don't necessarily have to be ill in order to receive veterans benefits because when a veteran turns 65, they are considered disabled according to the VA program. This means that if you are 65 or older, you could be eligible for even the lowest level of assistance even if you don't have any major health conditions.
Fiduciary Instead of Power of Attorney – It's important to note that Powers of Attorney are not used for veterans benefits. Instead, an officially appointed fiduciary must be appointed to an individual. A fiduciary can be appointed by a private agreement or by court appointment.
Expediting a VA Application – For people who are age 90 and over, VA applications can be expedited.
VA Benefits Cease When the Veteran Dies – If you are a widow of a veteran that recently passed away, know that your benefits will stop and you will need to submit a new application along with a set of documents in order for your benefits to be reinstated. The process can take 10-12 months after the application is submitted to start receiving benefits again.
Make Sure You Are Talking to the Local VA Office – When you call the VA's 800 number, you will be automatically directed to the VA office that is nearest to where you are calling from, and the local office is the only one who can pull records and provide you with information. For this reason, if you are a long distance caregiver, you will need to ask for the VA office nearest to where your loved one lives.
How to Apply for Veterans Home Care Benefits
The application process for VA benefits can be tedious and time consuming. You will need to submit several documents, such as discharge papers from the Armed Services, a marriage license and death certificate (where applicable), asset information, verification of income, physician forms indicating your need for home care services, as well as several forms that need to be completed with your application. Be sure to keep copies of any unreimbursed medical bills you may have as well. It can often take about six months to get approved for benefits once your application has been received, but fortunately the benefits are retroactive to the date of the application.
You can apply for veterans benefits using one of the following methods:
Sources:
http://www.va.gov/healthbenefits/access/home_health_care.asp
http://www.veteranshomecare.com/faq/
http://newoldage.blogs.nytimes.com/2012/09/19/few-know-of-benefit-to-help-aging-veterans/?_r=0
http://www.canhr.org/factsheets/misc_fs/html/fs_aid_&_attendance.htm