How to Create a Needs Assessment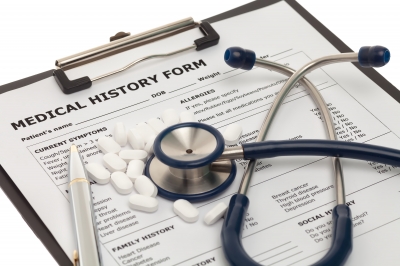 It is important for family caregivers to know how to create a needs assessment so that they have a grasp on all the information and details that need to be attended to for a loved one who needs home care. Following is a needs assessment outline and checklist that will help you put one together. By putting this information into a simple and accessible place where the family caregivers can access and use it, you will save yourself a load of time, hassle and frustration.
How to Create a Needs Assessment for a Loved One
Personal Information
Social Security Number
Birth Certificate
Driver's License/Organ Donor Card
Passport/Citizenship Papers
Marriage or Divorce Certificate
Death Certificate of Deceased Spouse if applicable
Life Insurance Policy
Health Insurance Policy
Disability Insurance Policy
Long Term Insurance Policy
Homeowners Insurance Policy
Personal Property Insurance Policy
Property Taxes
Military Records if applicable, including:
Branch of Service
VA ID#
Veterans Military Service Record (DD – 214)
Dates of Service
Will
Trusts
Safety Deposit Box Location, Numbers and Keys
Contact Info for Friends and Colleagues
Cemetery Plot/Funeral/Burial Instructions
Health Information
Family Doctor
Specialists
Pharmacy Contact
Prescriptions and Dosages
Health Insurance Coverage
Medicare Number and ID Card
Medicaid Number and ID Card
Medicare Prescription Drug Coverage
Living Will
Durable Power of Attorney for Health Care
DNR (Do Not Resuscitate) Order
Advance Directives
Car Information
Car Make and Model
Auto Loan Info or Title
Car Insurance Policy
Parking if applicable
Financial Information
Bank Accounts and Records
List of Assets and Debts
Past Federal and State Tax Returns
Retirement Plans
Financial Planner Contact
Rental Agreements
Business Contracts
Personal Care Needs Assessment
Family members – What family members will be available to help with personal care tasks like bathing, grooming, dressing, eating, medication management, etc?
Home Care Aids – Where do you want to fill in the gaps of what family members can and can't do by hiring a home care aid to assist your loved one with personal care tasks.
Home Maintenance Needs Assessment
Lawn Care – What ongoing lawn maintenance needs to be done and who will do it?
Household Chores – Who will handle this? Does help need to be hired? Keep in mind that home care aids can often do household chores in conjunction with caring for your loved one.
Pet Care – Who will handle caring for your loved one's pet(s)?
Necessary Home Repairs or Alterations – Note any safety concerns and get estimates on what will need to be done to make the home safer.
Financial Needs Assessment
Public Benefits – Who will handle applying for public benefits like Medicare and Medicaid?
Insurance and Medical Documents – Who will handle submitting the necessary forms and medical documents for insurance?
Paying the Bills – Who will handle paying the bills, such as:
Mortgage or Rent
Utilities
Telephone
Lawn Care
Home Repairs
Garbage Service
Home Care
Hair Stylist
Doctors Appointments and Prescriptions
Grocery
Transportation Needs Assessment
Accompaniment Transportation – Home care companies often provide accompaniment transportation services, which includes a home care aid driving your loved one to their destination, accompanying them inside and being there for any care that needs to take place.
Family Drivers – Are there any family members who will commit to driving your loved one to appointments or to run errands?
We hope this outline helped you understand how to create a needs assessment for your loved one. To help you get the conversation started with your loved one, read our article called 5 Tips for Talking With a Loved One About a Care Plan.
Photo Credit: freedigitalphotos.net, phasinphoto