How to Practice Medication Safety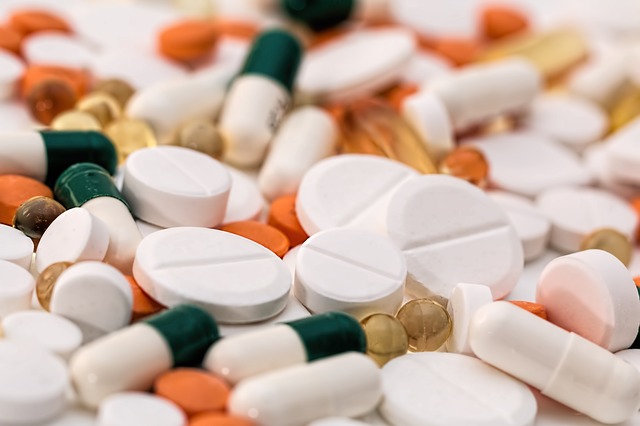 Since mismanagement of medication is the most recurring reason elderly patients are readmitted to the hospital, an important aspect of caring for a family member is obviously creating an effective routine for successful medication management. Knowing how to practice medication safety is often more challenging than it sounds and requires upfront due diligence on the part of the caregiver and continued monitoring for as long as each medicine is required.
Tips for How to Practice Medication Safety
Written Inventory
Prior to a new medication being prescribed, it is important that each member of a patient's care team have a written inventory of all medications, including over-the-counter varieties, currently being taken by the patient. The prescribing physician should be able to refer to the inventory and provide the caregiver with the following information about the new medication:
The condition addressed by the new medication that is not being addressed by current medications
The reassurance that the medicine cannot interact negatively with other prescribed medications
The dosage amount, schedule, and duration
The most typical side effects
Special instructions for administering the medicine
Whether or not any over-the-counter medicines should be discontinued while the new medicine is being used
Daily Charting
Once the new medication prescription has been filled and is added to the existing supply, the dosage instructions can be included in a daily charting tool similar to the one below: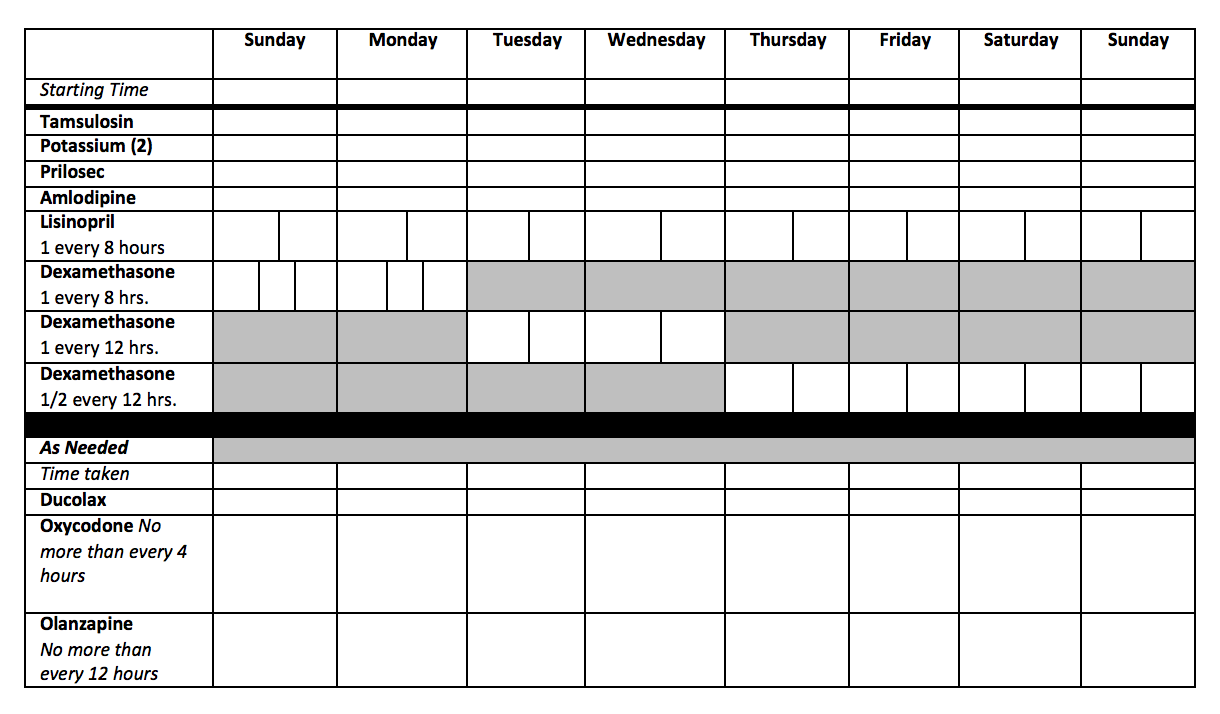 Checking each medication off the list as it is taken can provide a caregiver reassurance that nothing is being overlooked, and can also be helpful to a physician in the event of a medical emergency.
Here are some additional tips for tracking multiple medications.
Pill Trays
While professional non-medical home care caregivers cannot administer medication, valuable medication reminders can nevertheless be provided when a family member or clinical professional sets up a pill tray in advance.
Rules to Follow for Administering Medication
Regardless of who is administering the medication, the following rules should be followed in the interest of medication safety:
Never crush tablets or open capsules to make it easier for a loved one to swallow the medicine.
Never allow your loved one to mix their medication with alcohol.
Check the amount of pills left in each pill bottle on a daily basis to ensure your loved one isn't self-administering or over-administering.
Keep all medicines in their original containers.
Never discontinue a medication before the last dose, even if your loved one's condition is significantly improved.
Only when medications are administered as prescribed can they truly be effective. We hope these tips how to practice medication safety have been helpful. Please comment below with your insights.